How Do I Clean Spilled Coffee in My Car?

Few things compare to the disappointment of spilling a fresh cup of coffee in your car and it landing on those freshly cleaned seats – especially when you're running late. So how do you quickly get it cleaned up before it sets and stains? Follow this guide from Ottobot Motors to learn how you can clean spilled coffee in your car before it stains.
---
Read more:
Reasons Why My Engine Light Turned On
---
Cleaning Coffee Spills
Blot the spilled coffee as quickly as possible. Find anything absorbent that you have lying around (paper towel, napkin, cloth, etc.) and try to soak up as much of the spill as you can without rubbing it into the seat.
Apply a spray-on cleaner to the spot and gently rub with a clean towel or sponge.
Wipe down any additional spilled coffee that ended up on the door trim, cup holder, carpet, or other surfaces
Rinse the spot with clean water and blot until there is no coffee stain appearing on the cloth you are using.
Dry the seat with a hairdryer or leave the windows down to dry out the spot if it is warm out.
If a faint stain remains, mix warm water with vinegar and apply it to the stain then wipe up with a fresh cloth.
If a stale coffee smell seems to linger in your vehicle, counter it with baking soda or an odor absorber. Just be sure to allow your car to air out if you use any cleaners inside the vehicle.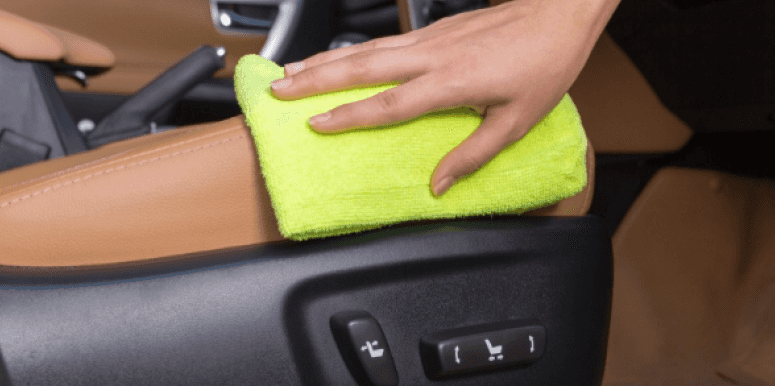 ---
Read more: What Happens If I Miss a Car Payment
---
Catch those coffee spills as soon as they happen and don't let yourself put off cleaning it up. A set stain will leave a lingering smell and be much more difficult to clean up than a fresh spill. Find your next vehicle in the Ottobot Motors used car inventory and contact us to set up a test drive to get yourself behind the wheel today!
View Our Used Vehicle Inventory: