What Happens If I Accidentally Miss a Car Loan Payment?

Accidentally missing a car loan payment, or any payment for that matter, can be a panic-inducing moment. Here's what you need to know if this happens, and how to prevent it from happening again.
Possible Repercussions of Missing a Loan Payment
Negative impact on your credit score
Late fee
Interest rate could rise
Can potentially stay on your credit report for up to 7 years
We don't mean to scare you with all of this, but even a single late payment can negatively impact your life much more than you might think—and for a longer amount of time than anticipated, too. Make sure you are prepared to get that new car by taking some precautions against late payments.
---
Read More: Reasons Why My Engine Light Turned On
---
Things I Can Do To Prevent Accidentally Missing a Payment
Automatic withdrawal is a great way to not miss a payment. Not
everyone does it of course, but it may be helpful to look into it, and not
only for car loan payments!
Reminders on your phone might be annoying, but they can help you
remember to pay your bills on time.
Have a day dedicated to just your finances. Seriously. If you set one or
two days aside each month to just reevaluate your finances, it can help
you stay on top of those bills.
Organization! Don't have a messy office with a bunch of papers
scattered around. Take the time to organize your information into some
folders, and store them in an easily-accessible box or drawer.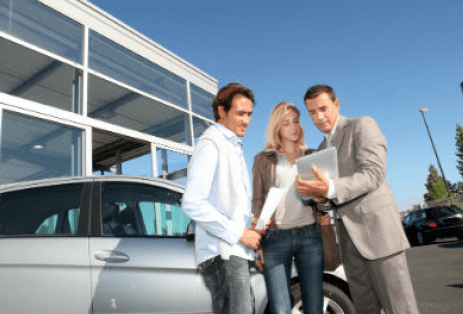 Can I still buy a car with bad credit?
Fortunately, you'll still be able to get a vehicle even if you have bad credit. Finding the right used car dealership may be more difficult, but it can be done.
You'll be able to get a car even with a bad credit score right here at Ottobot Motors. Feel free to contact us if you would like more information on this easy process.
Further Your Automotive Research Near Dallas-Fort Worth, TX: